Here you have an ever-growing selection of resources and tools — many of which are FREE — that can help you learn, read, write, hear, speak, think, understand and dream SPANISH!!!
——————————————————————————————————————
Learning with Podcasts/Audiobooks/Resources for listening Comprehension
——————————————————————————————————————
1.) Learn Spanish Online with VeinteMundos spanish magazine and Podcast – ¡Me Encanta Tu Español!
VeinteMundos is jam packed with amazing spanish language learning content. Every 2 weeks they create another "magazine" article based on a different cultural topic in relation to Los 20 mundos, in other words, the principal Spanish Speaking countries around the world. I highly reccommend this resource to learners of all stages and levels in their learning.
2.) Radiolingua Network – Coffee Break Spanish and Showtime Spanish.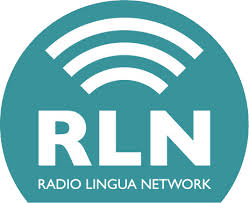 Coffee Break  and Showtime Spanish, not to mention the whole Radiolingua network, were the brainchild of Mr. Mark Pentleton, a scottsman who has some real nice Spanish speaking chops. Before becoming a podcaster full-time, he was a professional language instructor and teacher. He speaks something like 4 other languages, has lived in Spain, and has a serious passion for learning.
I first began listening to CoffeeBreakSpanish, a series geared towards beginners, when I was just starting out in Spanish 1. After working my way through all 80 episodes, I moved on up to ShowtimeSpanish, a series for intermediate to advanced learners, and quickly consumed every episode. Although, both series cater towards Iberian or the Spanish spoken in Spain, the lessons can still be of great value to those who are more interested in the Latin American varieties —  there's definitely much to learn.
Coffee Break Spanish on iTunes
3.) Notes in Spanish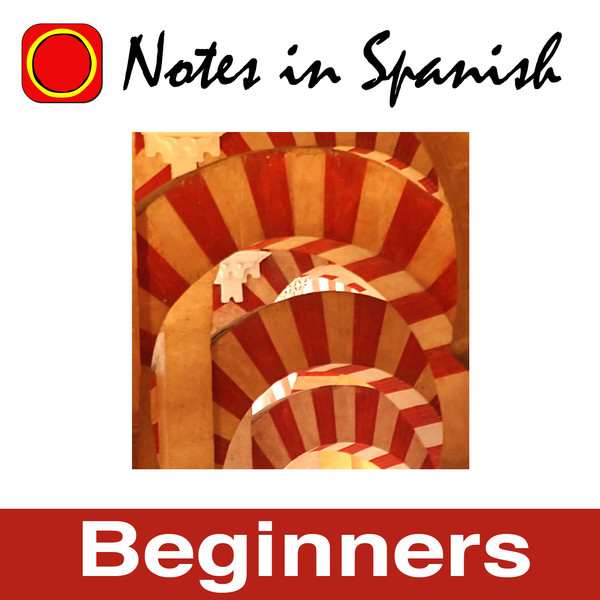 Here you have another really great podcast. Created by Ben Curtis and Marina Diaz, a british/spanish couple living in Madrid, the NIS podcasts are based upon different cultural themes related to life in Spain. Although, I haven't become a member of their site, they have a vast catalogue of all different skill levels available for free on itunes.
This was another go-to podcast for my daily commutes round Brooklyn and New York City.
4.) Alba learning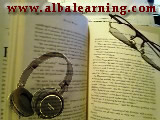 Albalearning hosts a vast catalogue of audiobooks, cuentos and poetry in Spanish and English that are also accompanied by audio to listen.
It's clearly a site created out of a great love for books.
And for that reason, I love it.
From the website: "Si considera que nuestra web hace una labor digna de ser mencionada, rogamos hable de ella y establezca enlaces a la misma. AlbaLearning es una web sin ánimo de lucro cuyo único objetivo es promover y extender el amor por los libros, la lectura y las lenguas. Por ello, no requiere para descargar sus audiolibros ningún dato personal (no hay que registrarse), no hay anuncios ni spam, y no le hace pasar por innumerables páginas hasta llegar a la página final de descarga, la cual se hace en un solo clic y sin tiempo de espera."
This site quickly became my "bedtime story" audio, if you will, after finding it. I would download an audio book (http://albalearning.com/audiolibros/) load it into iTunes, point the speakers toward my ear, hit play, close my eyes and let the sweet words of miss Alba lull me to sleep. Definitely a great resource.
5.) Spanish Obsessed Beginner, Intermediate and advanced audio podcasts
Again, here is another new addition to my podcast line up and what a gem of a find! The Spanish Obsessed audio podcasts are created by Rob (of London) and Liz (of Colombia) and focus on all different skill levels, topics and themes. As Liz is Colombian, I was super stoked to find some new and informative material about mi querida Colombia. Don't sleep on this podcast, there's some really great content for Spanish Language Learners.
 6.) Audiria Spanish Language Podcast –  Aprende Español Con Audiotextos Gratuitos
Talk about Spanish Audio Gold!!! Audiria.com offers hundreds, I say, hundreds of different podcasts — with FREE transcripts — covering everything from Don Quixote to grammar to idioms and more, and it's all put together by 4 spaniards who do it out the love for Castellano. Amazing resource.
From The Website:
"Audiria is an online tool which freely supports your learning of Spanish, offering podcasts to increase your knowledge of the language."
7.) A Mi Aire Spanish Podcast by Alicia of the Podclub
A Mi Aire is another free podcast with included transcripts of conversations to read along, created by Paloma Bétrisey, of Madrid, Spain. I've definitely cracked into the archives on this one a few different times — it's nice to find some new and refreshing content from time to time, even if the accent favors that of Spain.
From Website:
"A mi aire es un podcast de Alicia (Paloma) para estudiantes de español a partir del nivel A2/B1."
8.) Radio Ambulante Latin America Storytelling Podcast
RadioAmbulante is kind of like the "This American Life" of the Spanish Language radio. I'd say it's geared towards more advanced spanish language learners (speakers, really), but you're going to hear some amazing storytelling and interesting perspectives from latinos and spanish speakers from all around the world.
The show is just about a year old, they've already come a really long way, and are getting better and better with each podcast. I'm really look forward to seeing what kinds of programs they create in 2013. Did I mention I supported their Kickstarter campaign? Get into their archives, check em out.
9.) Lengalia – Spanish language and Culture podcasts
Unfortunately, you can't download these podcasts (only available to stream from their website…or you can buy one of their premium products), but I consider them to be some of the best out there, as they have audio with native speakers from every major spanish speaking country and you can learn a great deal about the countries and cultures that represent the Spanish Language. And it's right in line with my own podcast, I think that's why I like it so much…
From the website:
"In these podcasts we've collected interesting insider information about the Spanish speaking countries of Latin America to give you an impression of the language and culture. Native speakers of each Spanish American country – each with the corresponding accent and dialect of the country – hold interesting conversations with a Spanish person about their country. There is a podcast for every Spanish-speaking Latin American country."
10.) En Sintonía con el español by The Cervantes Institute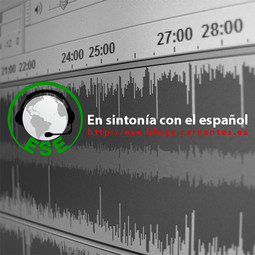 En Sintonia con el Español is the Cervantes Institute's Virtual teaching module. Here you can find a lot of cool podcasts on teaching and learning the spanish language, culture and there are different interactive games.
11.)  News in Slow Spanish
As you may have guessed from the title, this podcast series is basically a summarization of various world news events in SLOOOOOOW spanish. They do a great job with providing key vocabulary for each podcast and is especially useful for beginners who are having trouble with the speed of the naturally spoken language.
12.) Voices en Español
This podcast has some really great readings of cuentos and short stories with high producion value. I really like the reading of Uruguayan writer Mario Benedetti's "El Otro Yo." I would say this podcast mainly caters towards Iberian Spanish, so those interested in latin american spanish but look elsewhere, but there is still really great content.
13.) Pa' Que Sepas Spanish Language Question and Answer Podcast by Spanishpod.com
An informative Question and Answer podcast created by Spanishpod.com
14.) Q&A Spanish Podcast by the Radiolingua Network
Another Question and Answer Spanish podcast created by the Radiolingua Network
15.) Dímelo Camiando Spanish Language Learning and Latin America Travel Podcast: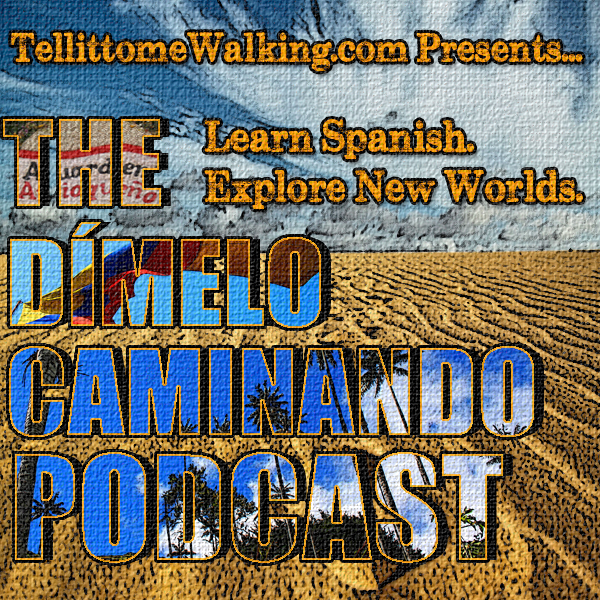 ¡Dímelo Caminando! is my very own podcast dedicated to Spanish language learning, latin america travel, and on-the-ground education. 
My goal is to help you learn and explore the wondrously diverse Spanish of Latin America, and discover in different ways how each country and its people give life to their language and culture.
Within each episode we'll focus on exploring different linguistic, cultural, and historic themes, as well as regional speech, idiomatic expressions, and popular language through interviews and short conversations with experts, local slang masters, and Spanish speakers from all over Latin America, starting with Colombia and Ecuador.
You can check out the first episode featuring the Castellano of Bogotá, Colombia here, and download the conversation transcript by right clicking here.
You can also find us on iTunes, or subscribe via RSS.
And to learn a little bit more about the project, you can go here.
16.) En Rumbo Intermediate Spanish Open U Podcasts
These are the audio from the Open U Intermediate spanish course. They are free, cover a large range of material, and have transcripts available as well. Win.
17.) En Sintonía con el español by The Cervantes Institute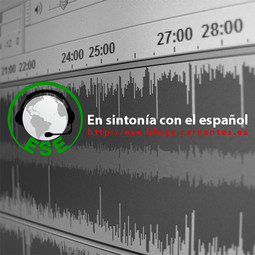 En Sintonia con el Español is the Cervantes Institute's Virtual teaching module. Here you can find a lot of cool podcasts on teaching and learning the spanish language, culture and there are different interactive games.
18.) Tutradiciónlatina – Latin Culture and Music Podcast
This is just an awesome latin music and culture podcast. If there are any musicians out there who are interested in learning about latin american instrumentation and rhythms, I highly reccomend this resource.
From the website:
"Somos una radio y productor de podcasts, totalmente dedicado al reconocimiento, educación, y conversación de la música magica y tradicional de América Latina."
19.) Mexicano Slang Podcast by Spanishmastery.com
This is a rather new addition to my podcast rotation, but definitely stands out. As the title suggests, The Mexicano Slang Podcast is aimed at teaching and breaking down different Mexican slang for its listeners. As a lover of, well, mexican spanish, popular language, street speech and idioms, there's some gold in here for sure.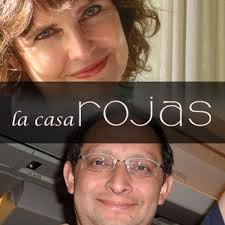 With la Casa Rojas Spanish, Luis Rojas, a native peruvian who lives with his wife in the U.S., discusses various themes and ideas related to music, history, culture, literature, and food in his podcast. I have enjoyed listening to his shows about surfer rock in Peru in the 60's, and each episode has a most beautiful theme song.
La Casa Rojas Spanish on iTunes
21.) SpanishPod101.com
SpanishPod101.com has a vast selection of podcast lessons for learners of all skill levels, and you can get their whole catalogue — transcripts and all — for something like $4/month. Otherwise it's free.
I've really enjoyed listening to some of their Regional Audioblog series', particularly those of Peru and Costa Rica. Also, the verb conjugation series is right on with some really thorough explanations.
I would say it's definitely a quality site. And one of their Podcast hosts, Joseph Mulligan, developer of some 400+ lessons on the site, has an interesting bilingual blog focusing on translation, poetry, polemics and other themes called "The Smelting Process."